Sports Update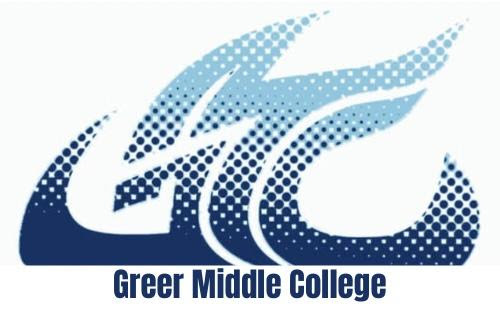 GMC BLAZERS ATHLETIC UPDATE
Go check out what your favorite athletes are up to!
---
MARK YOUR CALENDARS!
This event will have
Food Truck
Taylors Lions Club Vision Screenings
Save a Life with The Blood Connection
Vendors Galore- over 35 vendors
GMC Uniform Resale- gently used GMC apparel including t shirts, hoodies, khakis and polos!
Plant Presale with Pickup during the event
---
Upcoming Athletic Events
Monday 3/14
Baseball vs. Anderson Cavaliers
Girls and Boys Soccer vs Landrum 5:30/7 pm
Tuesday 3/15
Golf @ Verde Greens vs. St. Joe's
Wednesday 3/16
Thursday 3/17
Girls and Boys Soccer vs. St. Joes 5:30/7 pm
Baseball @ Blacksburg
Golf @ Landrum/Brashier
Friday 3/18
Baseball vs. Blacksburg 7 pm
Track @ Byrnes
---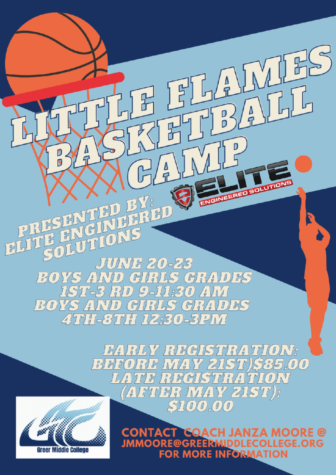 Flame Basketball Camp
Join us for the second annual "Little Flames Basketball Camp".
We are now registering grades 1st-8th grade (based on 22-23 school year) for camp!
       -1st-3rd grade 9-11:30 am
       -4th-8th grade 12:30-3 pm
Early Registration fee (register before May 21st) $95
Late Registration fee (after May 21st) $100
*registration fee includes the cost of camp, camp t-shirt, and one snack and drinks per day
For any questions email [email protected] or [email protected]org
---
New athletic equipment
The athletic department is looking to expand our cardio equipment and is in need of: an elliptical, upright stationary bike, and a treadmill in excellent condition. If you are interested in donating one for service hours, please contact Kaci Elliott.
---
Planet High School
All athletes MUST have an account Planet High School necessary forms completed. Those forms include pre-participation health history, physical form dated after 4/1/2021, Covid-19 release form, Birth Certificate, Steadman Hawkins Consent and Release forms. If a student has not completed any of the above information on PlanetHS, they are ineligible to participate in any pre-season conditioning, try-outs, or any other sports-related activities.
---