Senior Capstone Spotlight: Kassidy Eubank's Senior Project
Another week, another senior spotlight! This week, I have been granted the opportunity to learn about Kassidy Eubank's senior project "Memoirs of the Palmetto State".
Kassidy's project is that of creating a website which chronicles both well-known and more obscure or neglected history of South Carolina.
Some historical areas that Kassidy has studied include Fort Sumpter and the Cowpens Battlefield.  She included some lesser known areas of interest include the Hagood Mill and Petroglyph site in Pickens County and the Allen Temple A.M.E Church in downtown Greenville.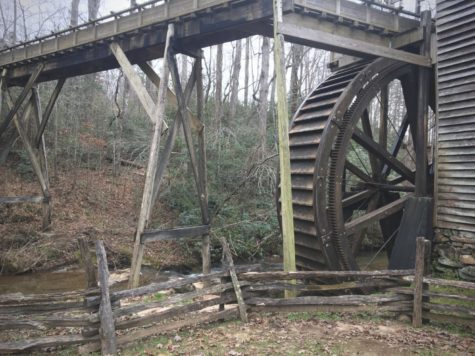 When choosing a project topic, Kassidy settled on something that would incorporate two of her passions: writing and history. She plans to pursue journalism at the college level, making this project a foundational experience!
Even though these topics that Kassidy is passionate about, there were still hurdles for her to overcome to get the project up and running. Finding an editing software that worked best for the requirements of the project was an involved process for Eubanks, but she was able to press on and find the optimum choice.
Even with this challenge, Kassidy expresses that the greatest challenge came from within herself.   She says "generally speaking, though, I would say the biggest learning stretch for me has been stepping out of my comfort zone and communicating with people… I have had to contact countless people to arrange and complete interviews or get permission to visit/photograph certain locations. It's definitely taken me out of my comfort zone to do these things, but I'm glad to have learned these skills" (Eubanks).
Senior project requires a great deal of adapting, so the development of this skill is a monumental success.
"Senior Project can be a really stressful experience, but one thing I do appreciate about it is that it can help you learn more about yourself" (Eubanks).
We wish Kassidy the best of luck in completing her project and are so excited to read more about the history and landmarks of South Carolina!