Senior Spotlight: Leah Coviak
Woohoo! Senior project is almost done this year! As seniors (im)patiently wait for senior project presentation night and graduation, juniors are receiving their senior project decisions for next year and other underclassmen are still figuring out what they want to do. As always, here's another senior project article to inspire underclassmen and help them choose a suitable path. This week, we look at Leah Coviak's internship.
Coviak interns at Patat Law Firm under family lawyer Carla Patat, who takes cases such as divorce, custody, estate planning, and other similar things.
At their internship, Coviak usually helps with organizing files, but they also have the rare opportunity to attend court. They also occasionally help with wills, durable and healthcare powers of attorney, and other various documents.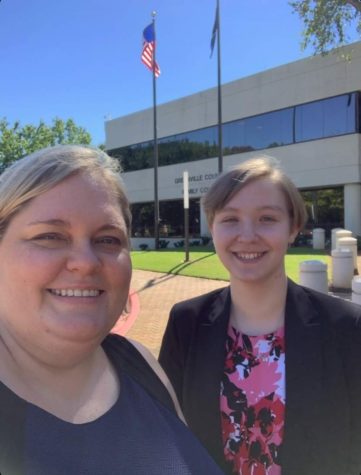 Going to court and talking with their business partners have been Coviak's favorite parts about their internship.
"I have always been wanting to help people in some way," Coviak says. "That's always been my mission, and as high school went on, I realized the way I wanted to help was in the legal profession."
Coviak will use the skills they're learning in their future career as a civil rights attorney.