Sports Update
Congratulations to our Girls XC Team for placing 2nd in the Eye Opener Race on Saturday 9/3.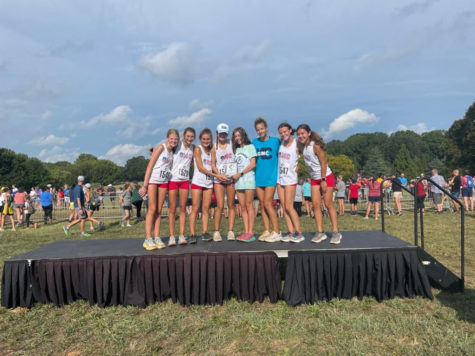 ---
Coming Up In Blazer Athletics
Monday 9/12
Tennis @ Blue Ridge 5 PM
Tuesday 9/13
JV and Varsity VB vs. Liberty 5:30/6:45 pm
*White Out* for 1st home game.
Tennis vs. Landrum at 5 pm
Thursday 9/15
JV and Varsity Volleyball @ Chesnee
Tennis vs. Wrenn 5 pm
Saturday 9/17
XC @Lake Murray
Swim @Greenville Invite
---
You can now purchase tickets to watch our home Volleyball Games from the comfort of your own home! Send the link below to friends and family who may want to watch but can't attend.
---
2022-2023 Ticket Information
Tickets to home events will be available for purchase at the door using cash or you can pre-purchase tickets through GoFan again this year.
This week 9/12- The Flame will be run by Youth In Government. Make sure to stop by and purchase a donut, coffee, or other goodies to help support them.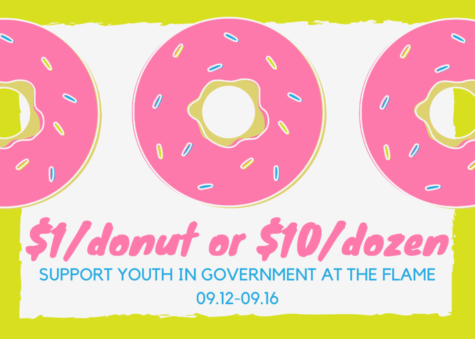 The Flame Cafe Coffee and Breakfast Bar is open from 7:30 am-8 am in the activity center. The Cafe will have iced and hot coffee as well as a variety of breakfast items, sodas, juices, and gatorades for students to purchase. Breakfast items begin at $1 and coffee at $3 with all proceeds going directly to the athletic department. Cash and card are accepted.
If you wish to pre-purchase an amount for your student's account so that they may use it in lieu of cash, beginning in October (Septembers link is no longer active) follow this link to pre-purchase 
A new link will be provided for each month so that you may reload an amount for your student for the following month. No re-loads will be available during the month, but cash and card are always accepted.
---
Blazer Athletics Fall Schedules
Any Student Athlete wishing to take part in any summer conditioning or practice after 6/1/22, must have a physical dated 4/1/22 or after, and have filled out all the paperwork from the 22-23 school year on PlanetHS.
GMC Basketball Pre-Season Conditioning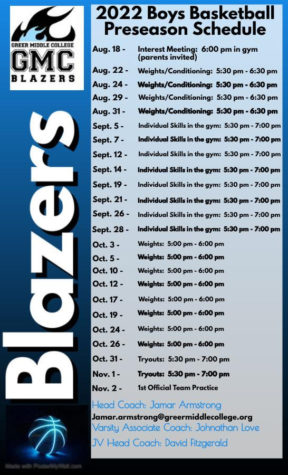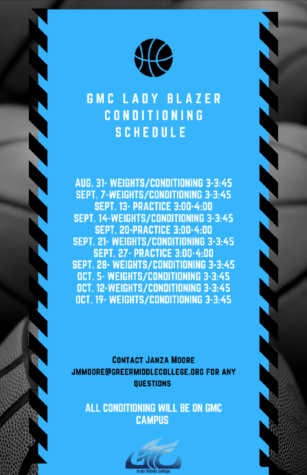 ---
Athletic Department Needs
General Athletics: Pre-made protein shakes for weightlifting classes (Example– they do not have to be there and you can find these at Sams and Costco ), Treadmill, Upright Bike
XC: Is in need of 3 drawer organizers for their uniforms like these (Example). They are in need of 3 of these.
If you are interested in donating any of these items for parent service hours, please contact Kaci Elliott.
---
Planet High School
All athletes MUST have an account 
Planet High School
necessary forms completed. Those forms include pre-participation health history, physical form dated after 4/1/2021, Covid-19 release form, Birth Certificate, Steadman Hawkins Consent and Release forms. If a student has not completed any of the above information on PlanetHS, they are ineligible to participate in any pre-season conditioning, tryouts, or any other sports-related activities.