Sports Update 9/20
Liam Kemp, Co-Managing Editor
September 20, 2022
GMC BLAZERS ATHLETIC UPDATE
Go check out what your favorite athletes are up to!
---
Congragulations!
 our Boys Swim Team placed 2nd overall finish at the Upstate Invitational on 9/10 and out lady tenis team for beating beating blue ridge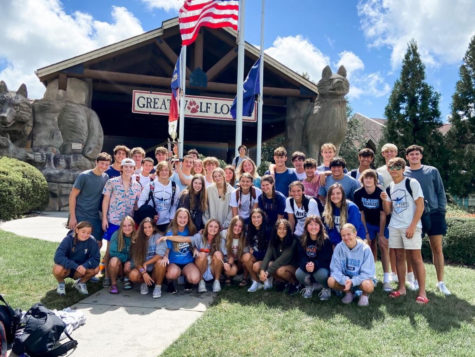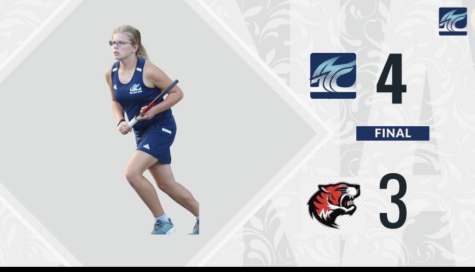 ---
upcoming athletic events
Monday 9/19
Girls Tennis @ boiling Springs
https://gofan.co/app/events/571949?schoolId=SC71182
Tuesday 9/20
Swim @ Middle Tyger YMCA
Girls Tennis vs. SCA 5 p.m.
JV and Varsity Volleyball @ Blacksburg
wednesday 9/21
XC @ fountain in
Thursday 9/22
Girls Tennis Vs. TR 5pm
JV and Varsity VB Vs. Landrum 5:30 p.m. (Hawainn Out)
---
The Flame Cafe
The Flame Cafe Coffee and Breakfast Bar is open from 7:30am-8 am in the activity center. The Cafe will has iced and hot coffee as well as a variety of breakfast items, sodas, juices, and Gatorade for students to purchase. Breakfast items begin at $1 and coffee at $3 with all proceeds going directly to the athletic department. Cash and card are accepted.
If you wish to pre-purchase an amount for your student's account so that they may use in lieu of cash, beginning in October (Septembers link is no longer active) follow this link to pre-purchase 
A new link will be provided for each month so that you may reload an amount for your student for the following month. No re-loads will be available during the month, but cash and card are always accepted.
---
Planet High School
All athletes MUST have an account Planet High School necessary forms completed. Those forms include pre-participation health history, physical form dated after 4/1/2021, Covid-19 release form, Birth Certificate, Steadman Hawkins Consent and Release forms. If a student has not completed any of the above information on PlanetHS, they are ineligible to participate in any pre-season conditioning, try-outs, or any other sports-related activities.