Student Small Business
Have you ever wanted to have custom artwork of any kind? Well, look no further than EyeAwe Custom Artwork by Gabriela Throckmorton, a senior here at GMC. 
As you may have guessed from the business name, Gabby sells custom artwork, in the mediums of Graphite drawings and Acrylic paintings. EyeAwe Artwork can be found via Facebook @gabrielathrockmorton, or by word of mouth.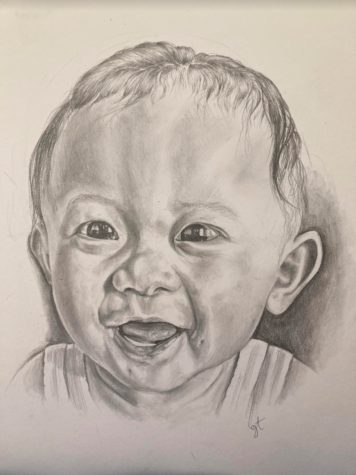 Gabby started her business after a family member asked her for a piece of artwork. People began to talk about the work she had created and the news of her talent spread. With the positive feedback from outside sources, she thought "hey why not try it out?". Hence her creation of EyeAwe Custom Artwork. 
The most popular product Gabby sells is her realistic paintings of houses. But, these house paintings are actually some of the hardest for her to create as well. The paintings require specialty brushes, only having a few brush strands, in order to add tiny details. 
Even though there are more difficult paintings to create, others are more rewarding. Gabby gains the most joy when she makes monochromatic paintings of animals or people.  She loves to create feelings and character in her paintings.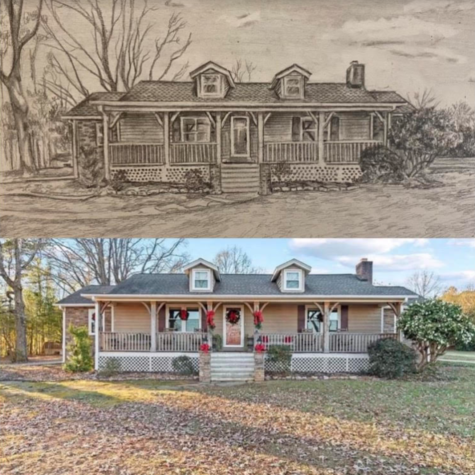 The most difficult thing for Gabby, about owning a small business, is the income. Gabby said, "I am always having to rely on other people in order to earn money…". Because her business is self-made, she relies solely on customers for income. Meaning she doesn't have a consistent paycheck that a regular job would bring. That can be difficult because she doesn't always have customers and will need to use some of the money she does get to purchase supplies. 
However, being able to see the progress her business has made since she created it single-handedly, brings her gratification and happiness. 
Gabby is an incredible and talented artist, so I suggest you go check out her work for yourself.