Meet Mrs. LaPoe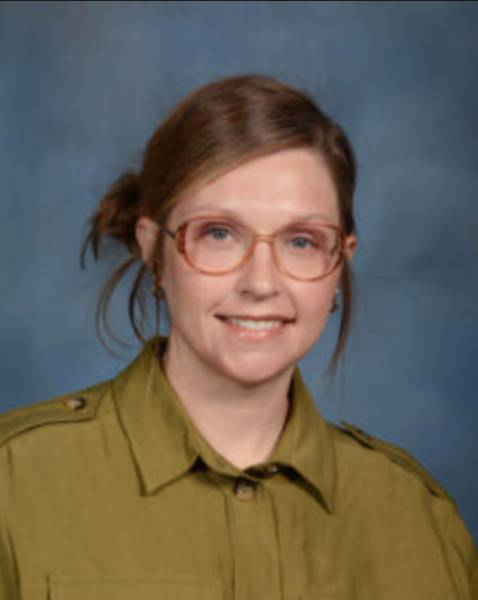 As GMC has grown and expanded, the school has had the opportunity to introduce a number of new classes and teachers. This article features Mrs. LaPoe, GMC's new English teacher!
Mrs. LaPoe was inspired to teach from a young age and has had experience helping in the classroom- even from Kindergarten! Mrs. LaPoe stated, "My mom is a school bus driver, so from Kindergarten on, I was always in, around, and involved in school. My mom's best friend was a 4th-grade teacher, so after school, while my mom drove the afternoon bus route, I would help Mrs. Anthony make copies (cut, staple, and hole punch), grade papers, clean the chalkboards, gather materials, organize the desks, etc. It's a job that, like other jobs, has its good days and its bad days, but it is one job that I learned from an early age is anything but boring. Every day is new. Every day is different, and every day, I'm able to interact, and sometimes make a difference, with people from a variety of different backgrounds."
When asked what she likes about GMC, Mrs. LaPoe said, "With the student body, I am highly impressed with the level of maturity, responsibility, cooperativeness, and effort the students at GMC display in their work as well as the genuine kindness and courteous manner with which they treat others. With the faculty and staff, everyone here is, and continues to be, so welcoming, encouraging, and supportive that it was an easy and natural transition to a new working environment."
Mrs. LaPoe explained why she desired to be an English teacher, saying, "Most of the advice that people give to others about what they should do with their life boils down to doing what you love, and I love English. It's a subject area that allows you the freedom and versatility to effortlessly integrate other subjects, such as history and art, into it seamlessly."
Mrs. LaPoe's favorite book to teach is
Of Mice and Men,
of which she said,
"It's an easily digestible book with authentic diction and genuine circumstances that packs much heart and soul into only 107 pages."
Finally, when asked what her goal as a teacher is, Mrs. Lapoe said, "What's most important for me as a teacher is creating experiences for students. When they look back at their high school years, I want them to remember creating a cool project on ___ or writing a creative piece about ___, just something they can take away from the class to be proud of and to remember fondly."
Mrs. LaPoe is an excellent addition to GMC's faculty, and it is exciting to have a new teacher here at GMC!