School Events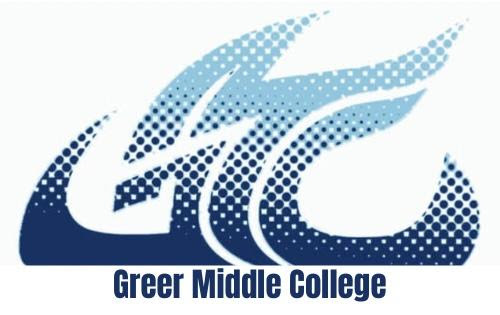 Not sure what's coming up for the rest of the school year? Here is a brief overview of the GMC events that will take place this semester. 
March:
Juniors that signed up for the SAT will be taking the test on March 1, while those who signed up for the ACT will take the test on March 7. 
From March 20 through 24, spring break is in full swing.
On March 29, juniors will take the WIN test.
On March 30 and 31, Spring SLCs will take place within Blazer Block. Students will need to be on the lookout for sign ups in the upcoming weeks. If students have their SLC after school on March 30, they will not need to attend school on March 31. Seniors will receive their graduation materials during their SLC.
April:
On April 7 and 10, students will have the day off for holidays. 
On April 13, Senior Showcase will be hosted at 6 p.m.. All senior students will have a display and the event will last 2 hours. 
April 14 and 28 are teacher work days and students will not attend school. April 28 is also the day of prom for juniors and seniors.
On April 17, GMC's ring ceremony will be held. Students who ordered rings will receive their rings during the ceremony in the Activity Center.
Students dual enrolled in courses at Greenville Tech will take exams from April 25 through May 1. Students will need to check with their professors or the College Seminar Google Classroom to check their schedule.
May:
The first event in May is the Awards Ceremony on the 8 in the Activity Center. Students will receive invitations if they won any awards from teachers or colleges. 
May 8 is also the AP Computer Science exam. Students will have more information about the exam from their teacher.
From May 10 through May 18, underclassmen will complete their EOCs. The schedule is as follows:
May 10

: English 2 Writing

May 11

: English 2 Reading

May 12

: Algebra 1

May 15

: English 2 and Algebra 1 Makeups

May 16

: U.S. History

May 17

: Biology

May 18

: Makeup Testing
On May 13 the Blazing Arts Showcase will be held. Pieces from the art and ceramics courses will be on display.
Senior project presentations will be held from 4 to 7 p.m. on May 18 in the Activity Center. 
May 19 is the last day for seniors. The second and last Party of the Patio will be held this day as well.
GMC's exams will be held from May 22 to May 30. Students will need to check the exam schedule and ask their teachers if and when they have their exams. Seniors will not need to take any exams.
Graduation is on May 26 at Taylor's First Baptist Church. Seniors will need to attend graduation rehearsals on May 24 and 25. An email was sent out to seniors with more information.
May 29 is Memorial day and students will not have school.
Makeup exams will be held on May 30 and it is also the last day of school for underclassmen. Students who have already taken their exams do not need to go to school that day.
The last day of school for teachers is May 31.