History of Track and Field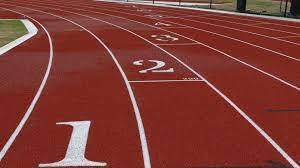 There is no other sport that has as much of a deep and in-depth history as track and field. This article is going to be a way to get you into the history of track and why it is so interesting
Track and field has been around since the start of the Olympics in Ancient Greece in 776 B.C. It was created with religious events and celebrations for the Greek gods where men,  no women allowed, could show off their athletic abilities. From there it spread to the Romans who continued the games until the Christian Emperor Theodosius I banned them in 394 A.D. because of their ties to pagan beliefs.
While it has grown since its inception, the first games included categories such as sprint races, long jump, discus, shot put, and javelin. The track and field events in these ancient times still remain in today's sports. Victors were praised and celebrated by their home cities for their success in these games.
While, there was shotput and disc in the ancient version of track, it was nothing like what it is now. The modern throws come about after Celtic tribes would throw large objects for fun.
Pole vault was the last track and field event to develop and the game emanated from competitions held in the Northern European Lowlands in the 18th century
in 1834, there was the first modern race ever conducted at the RSSH school in England. This race was a testament to what the future of track and field would be. However, this race in particular was more of a cross country race rather then a track race.
While track and field has a long and in depth history, it did not have great popularity and take off until the 1860s. In 1866, England held its first championships for men amateurs. No financial award was provided to the winners, setting precedent for the modern-day Olympics and basis for the sport.
Momentum behind track and field started to grow in England and later traveled to the United States. The Amateur Athletic Union (AAU) was founded in the U.S. in 1887 and has been the governing body for the sport since. Just shy of 10 years later, the modern Olympics began in 1896 with track and field amongst the list of participating sports.
as of right now, this is a list of the modern track events that we have today:
Sprints: 100 meters, 200 meters, 400 meters
Middle Distance: 800 meters, 1500 meters
Distance: 3,000 meter Steeplechase, 5,000 meters (5K), 10,000 meters (10K), Marathon (26.2 miles)
Hurdles: 100 meter hurdles (women), 110 meter hurdles (men), 400 meter hurdles
Relays: 4 x 100 meters relay, 4 x 400 meters relay
Walks: 20 kilometer race walk, 50 kilometer race walk
relays: 4×100 relay, 4×200 relay, 4x4oo relay, 4×800 relay
jumps: long jump, triple jump, high jump, pole vault
throws: shot put, discus, javilvyn, hammer
All and all, this sport has outlasted many other sports and has been able to become one of the best sports for athletes to show off there extraordinary abilities.
credits;