GMC Announces Board Winners
On April 28th-29th there was an election for new board directors at GMC. Here are the winner's bios below.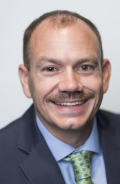 Zach Salvato Mr. Salvato serves as the Vice President and Chief
Information Officer of the Greenville-Spartanburg Airport District. He is
a valued member of the organization whom they can rely on,
regardless of the difficulty of the task to hand or the novelty of the
challenge. His combination of intelligence, commitment,
perseverance, creativity, and compassionate character make him a
valuable member of the airport.
Mr. Salvato has more than twenty-five years of experience in
Information Technology with strong credentials in the areas of IT infrastructure and
services, information security systems and compliance, administrative systems, and
client support services.
Mr. Salvato was a recipient of the 2019 SC CIO award recognizing outstanding South
Carolina-based information technology executives. Mr. Salvato received a bachelor's in
Management Information Systems from the University of South Carolina Upstate. He
also holds several industry recognized certifications (MCSE, CCNP, CCNA Security, CEH, VCPDCV, C.M.)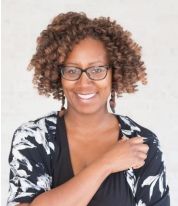 Pamela Adams I am a parent of two GMC students. I have a BS Degree in
Interior Design/Interior Architecture. I own a interior design and
renovations company in the upstate. I am a 28 year Navy
Veteran and I continue to support the military community
presently. When my daughters were attending A.J. Whittenberg
Elementary School I served four years on the School
Improvement Council (SIC) and 2 of those years as the parent
chair. I currently serve on the Hughes Academy SIC as a
community member 2nd year. I am a Planning Commissioner
with the City of Greenville and I serve as a volunteer with the
Upstate Urban League, Greenville Homeless Alliance, Upstate Circle of Friends (Urban
Farm partner), YMCA Family Food Program, and the Greenville County Museum of Art.
Last school year (2021-22) I served as a judge for the Senior Capstone Showcase.
Congratulations to Zach Salvato and Pamela Adams.