Lt. Governor Evette Visits GMC
On Monday, April 11, 2022, South Carolina Lt. Governor Pamela Evette visited the campus of Greer Middle College Charter High School.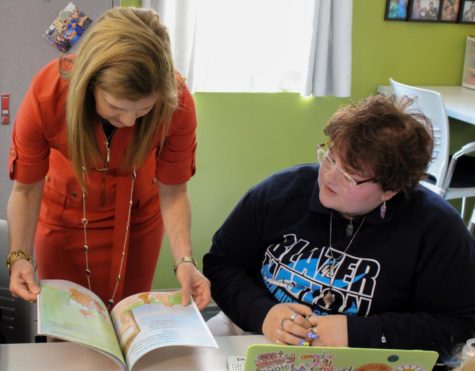 Lt. Governor Evette discussed her initiative focused on encouraging teens to join the workforce during her visit. She also discussed this matter during a visit to the Myrtle Beach Area Chamber of Commerce in March of 2022 where she, according to The Sun News, "encouraged parents to allow their teenage children to work minimum wage jobs as a way to gain 'soft skills.'"
She also visited classes such as Senior Project and College Seminar. She met with seniors to discuss their projects in anticipation of the Senior Project Showcase this Wednesday, and discussed teenagers entering the workforce with those present in College Seminar this morning.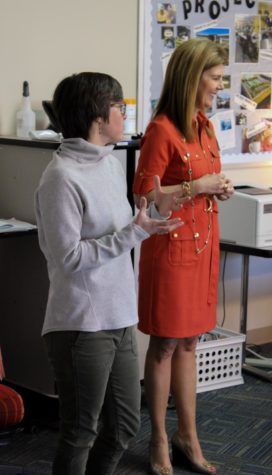 Pamela Evette, a Republican, was elected as the 93rd Lieutenant Governor of South Carolina on November 6, 2018. 
Evette and her husband David, COO of QBS, attend Prince of Peace Catholic Church in Taylors, South Carolina. They have three children: Amanda, 22, Joseph, 20, and Jackson, 11.