Meet Mrs. Goff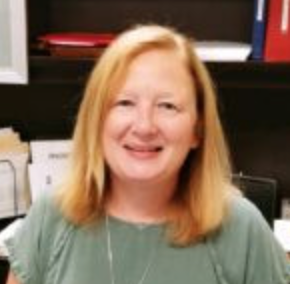 The beginning of 2021 (and the end of 2020!) brought about several positive changes for GMC, with one of those being Mrs.Goff, the current director of finance. Her job includes managing financial reporting and payroll while utilizing the help of Mrs.Gallion.
Mrs.Goff decided to major in finance thirty years ago due to her love of math. Since then she has worked in finance in many different capacities, including private industry, government and public accounting. She decided that her life needed a change of pace after working in the latter for nearly twenty-five years,and applied to work at GMC prior to seeing the opening.
Her passion for helping in schools seems to run in the family, with her husband (Joel) and three children all being teachers and coaches. Spending time with her family is one of her favorite pastimes, along with, "traveling to a new place each year (9 more states and a few more MLB ballparks to hit), watching college sports (Roll Tide!), gardening, and playing the piano".
Mrs. Goff is excited to serve the school for many years to come, and we look forward to having her here.