March Madness: Who's the Favorite?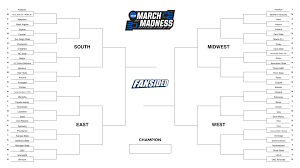 Basketball fans around the country rejoice as the chaotic month of march is back and with it crazy amounts of basketball. However, in case you haven't been keeping up, this article will get you up to speed with all that you need to know 
The biggest surprise out of this year has to be the Houston Cougars. The cougars this year were supposed to be a bottom team in the tournament with a chance to not make it into the tourney at all. They have only had two close-call losses and just had an insane game against Memphis that came down to a long three. 
While Houston is looking like the favorite to win it all currently, many people also consider Kansas to be just as good. The historical powerhouse is being led by the big 12 players of the year Jalen Wilson and is having one of the best years in school history. Any team that goes up against the Jayhawks this year will certainly have a tough time 
Another team that needs to be watched is Alabama. This team is the number one team in the SEC and has over 11 road wins. What this means is that they have proven they can play in hostile neutral sites that the tourney will take them to. Even though many different challenges have faced their team, they remain strong and a threat to anyone that wants to win this year
One last team that has the greatest chance to make a splash in the bracket has to be Purdue. This team is led by the massive and intimidating Zach Edey. Edey averages a dominating 22 points a game and a good many rebounds on top of that. Purdue also has a defense that plays rough and knows how to make the opposing team play physically, which is a game style they know works to their advantage. However, Edey is going to be a target for many different fouls and Purdue will have to make a game plan to prevent that.
While all the teams above either met or exceeded their preseason prediction, there is one big team that notably did not. North Carolina was projected to be the number one team unanimously by voters, but is scrapping by and might not even make the tournament at all. One of the main problems that the team faces is that their passing is awful. The passing is ranked in the 100s and for a team like North Carolina, this is unacceptable. In the past, there have been no teams that were predicted to be number 1 to not make the tournament.
There are also a lot of teams that may not make it despite what the fans want. Clemson is rumored to not make the bracket despite being a team that was able to make it on the bracket. However, this is just how the bracket works in most cases and we can see how this can impact most teams.
All and all, we are going to have a great march madness no matter what the bracket looks to be. Without a massive favorite, there are plenty of teams that can come out on top and take the trophy.