Troubled Waters For Dashawn Watson
the greater the rise, the harder the fall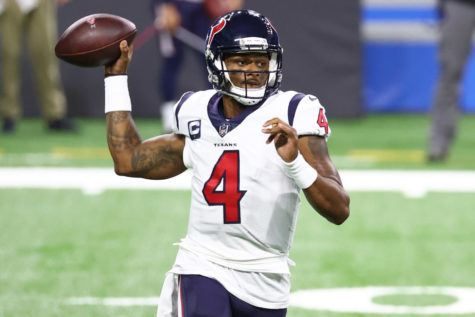 All seemed well for Dashawn Watson for the last month or so. As his time with the Houston Texans is coming to an end, he is the most enticing person on the trade market. the word was flowing through every team about where he might end up. However, this would not last long. over the last few days, allegations have arisen against Dashawn Watson, evolving him asking for inappropriate actions with people he hired for massages.
From the looks of it, Dashawn has made himself quite a pickle. At one point, only one person was accusing him of sexual assault, but now there are eight with more presumed to come. The allegations have made some of the teams pursuing Watson skeptical if they should push forward with a trade. Yet not all teams have gone down that path. Despite the criticism, some teams still think that he could be a valuable asset.
One team that is highly suspected to try and acquire Watson is the Miami Dolphins. At the moment, Miami has a lot of high-quality weapons at their disposal, but they don't have a good enough quarterback to use them to their fullest potential. They also have a lot of cap space available for them to give Watson the paycheck he would ask for. Another appealing aspect of the Dolphins is their almost completely black coaching staff, something that is hard to come by in the NFL despite most of their players being African American. The allegations could help the Dolphins get Watson as well. He will probably be seen as more of a liability, and therefore cost less to acquire him in a trade.
a few other teams as well have expressed interest in Watson. After Cam Newton has underperformed as the quarterback for the patriots, they seem to be willing to crack a deal for promising young talent. The Pitsburg Steelers, a team that is absent for a quarterback, require a superstar.
Watson faces a life-changing situation right now. On one hand, he could face going to prison if he is found guilty. He could also be hurt by this action enough to wear he gets sent to play for a team that no one wants to play for. however, he could end up having a comeback story, redefining his legacy. whatever happens in the future, it does seem that Watson has a long way to go before his career goes back to where it was just a few months ago.